Born in Paris to Cameroonian parents, Maurice Pefura lives and works in Milan. He is an architect by training but has always centered his work on painting and installations
"When we talk about the house what do we say precisely? What is its meaning? What can we understand by a house? Since the prehistoric cave and its hostile exterior, until today, at the time of such important movement of people throughout the world?
We will go in search of THE LOST HOUSE Confronting the issue of the relationship between body and space. Talking of house could be finally talking about ourselves, about our view, our eye, our window, about the viewpoint, our point of view, view of the world, our point of observation when we talk about the world. Formulate a position, build a structure, and assume a position." Maurice Pefura
APPRENTICES IN PEFURA'S STUDIO
The following young artists have been selected and will be participating as apprentice in Maurice Pefura's studio. When international travel allows after the peak of the covid-19 pandemic, they will meet and work on their collective art piece in August 2020 and exhibit during KAB20. At the moment they are interacting online through Zoom and Whatsapp.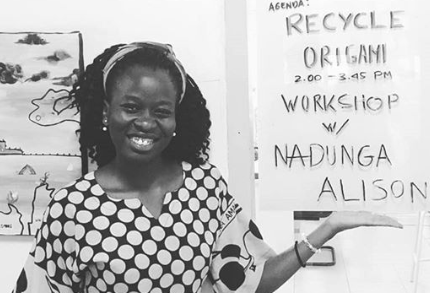 Nadunga Alison is a Public Health specialist, an art teacher and an Origamist from Uganda.
ALISON NADUNGA (Uganda)
Nadunga Alison is a Public Health specialist, an art teacher and an Origamist from Uganda. She believes architecture is the future of literal expression of her career both in art and public health and she would like to explore more through participation in the Master class. She also particapates in KLAART Labs 2020 among many other professional activities that she takes part in.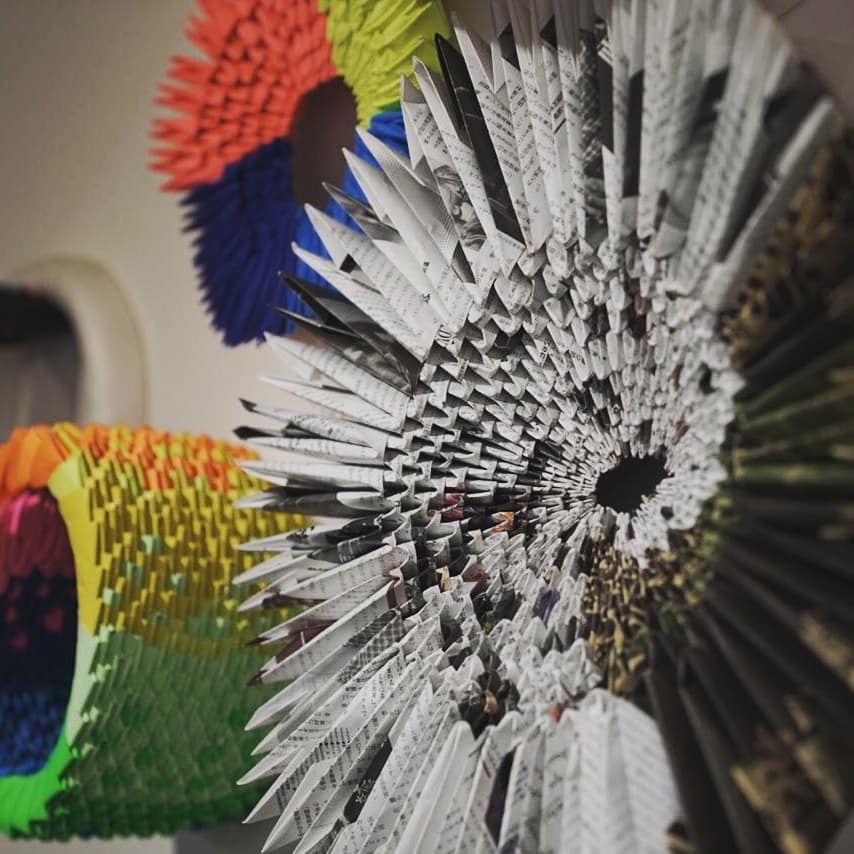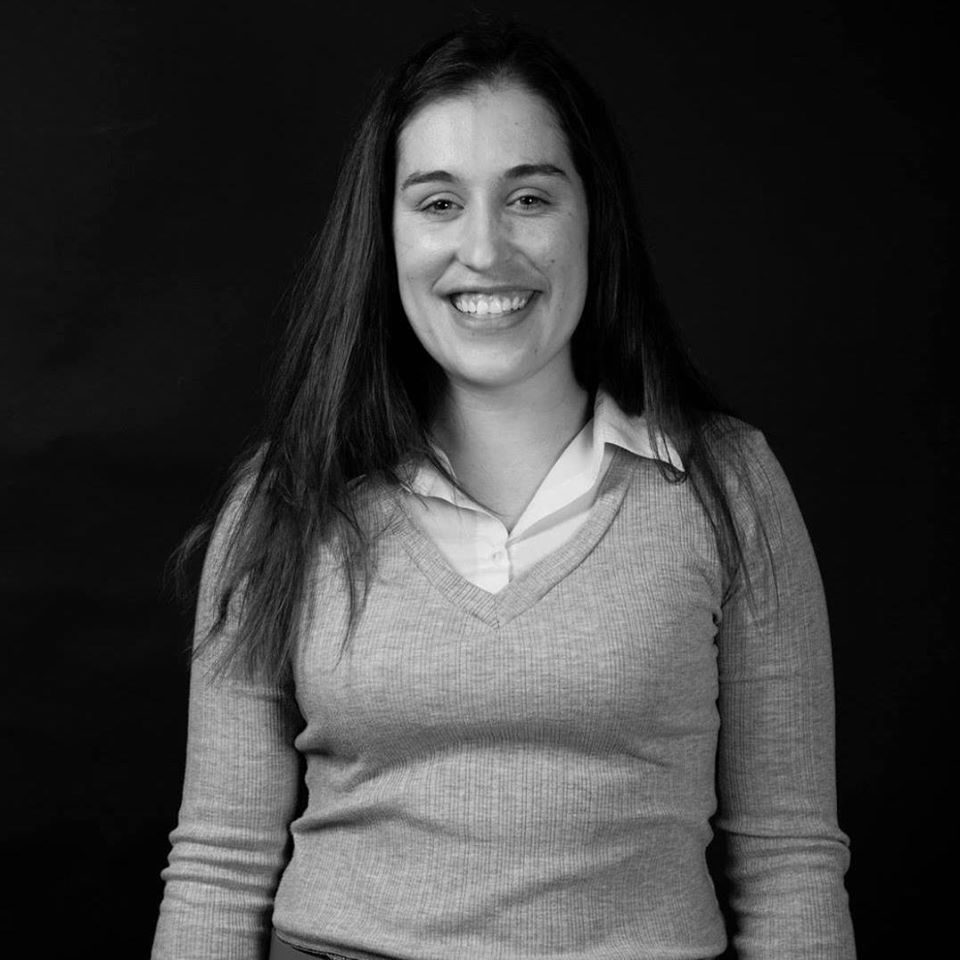 Natasha Bezuidenhout is a South African visual artist.
NATASHA BEZUIDENHOUT (South Africa)
Natasha Bezuidenhout was born in East London, South Africa in 1991. She holds a B. Tech Degree in Fine Art (cum laude) from Walter Sisulu University. In 2016, she completed a Bachelor of Arts (Honours) degree in Art History, receiving The Helen Timm Fine Art Award for her work from Rhodes University. She was selected as a finalist for the Absa L'Atelier and Sasol New Signatures Art Competition (2018). In 2019, she graduated with a Master of Fine Art Degree with distinction from Rhodes University. Bezuidenhout is an alumni of the Arts of Africa and the Global Souths research programme. She currently lecturers N5 Ceramics and Introductory Drawing in the Department of Art and Design at Lovedale TVET College.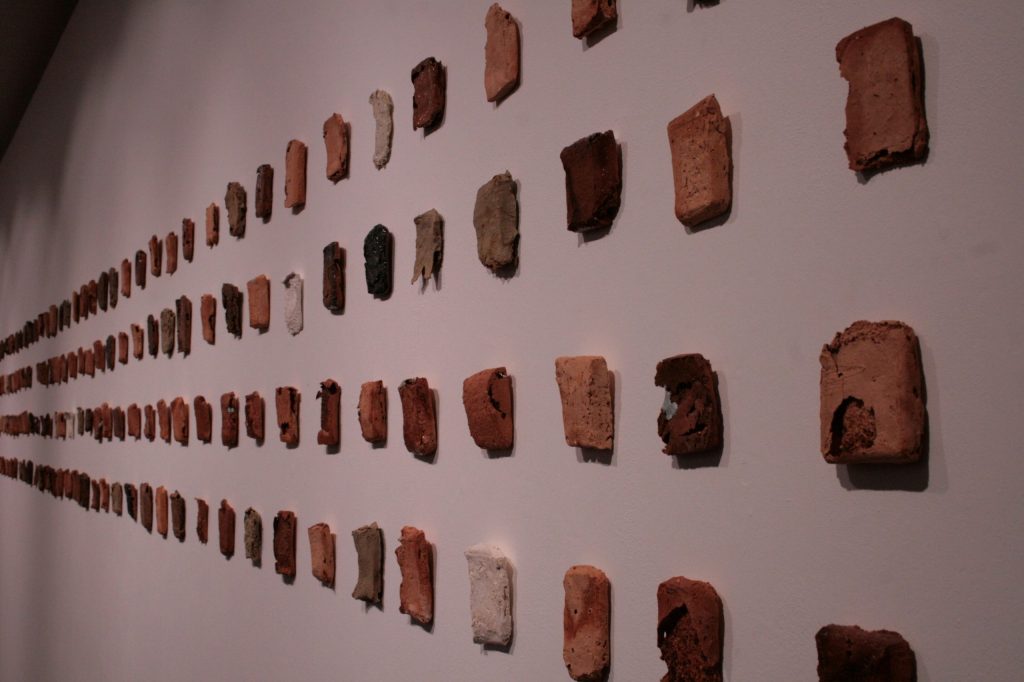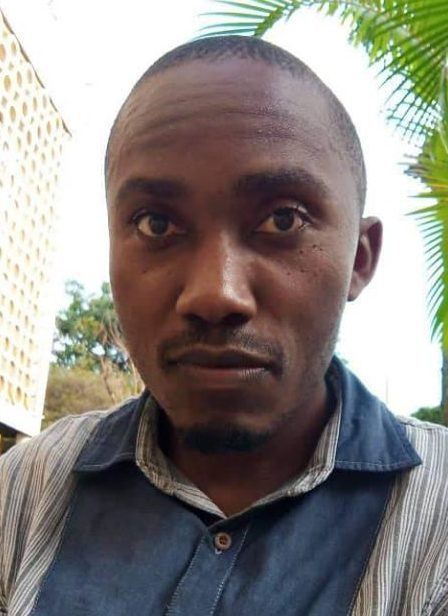 Zachariah is a Ugandan architect and designer.
ZACHARIAH RUTINDANGYEZI (Uganda)
Zachariah completed a Bachelor's Degree in Architecture from the University of Constantine, Zarzara Institute. He has been in active practice, taking part in competitions, expositions,
conferences etc. He participated in Kaira Looro Competition for Design of a Cultural Center in Sedhiou Senegal and is heading the Design Team at Ateier Code 5, a Design Studio in Kamwokya, Kampala. He has directly been engaged in Concept Development and Design of various works of art, including buildings. He worked as the consultant for New OPD at Mukono General Hospital.