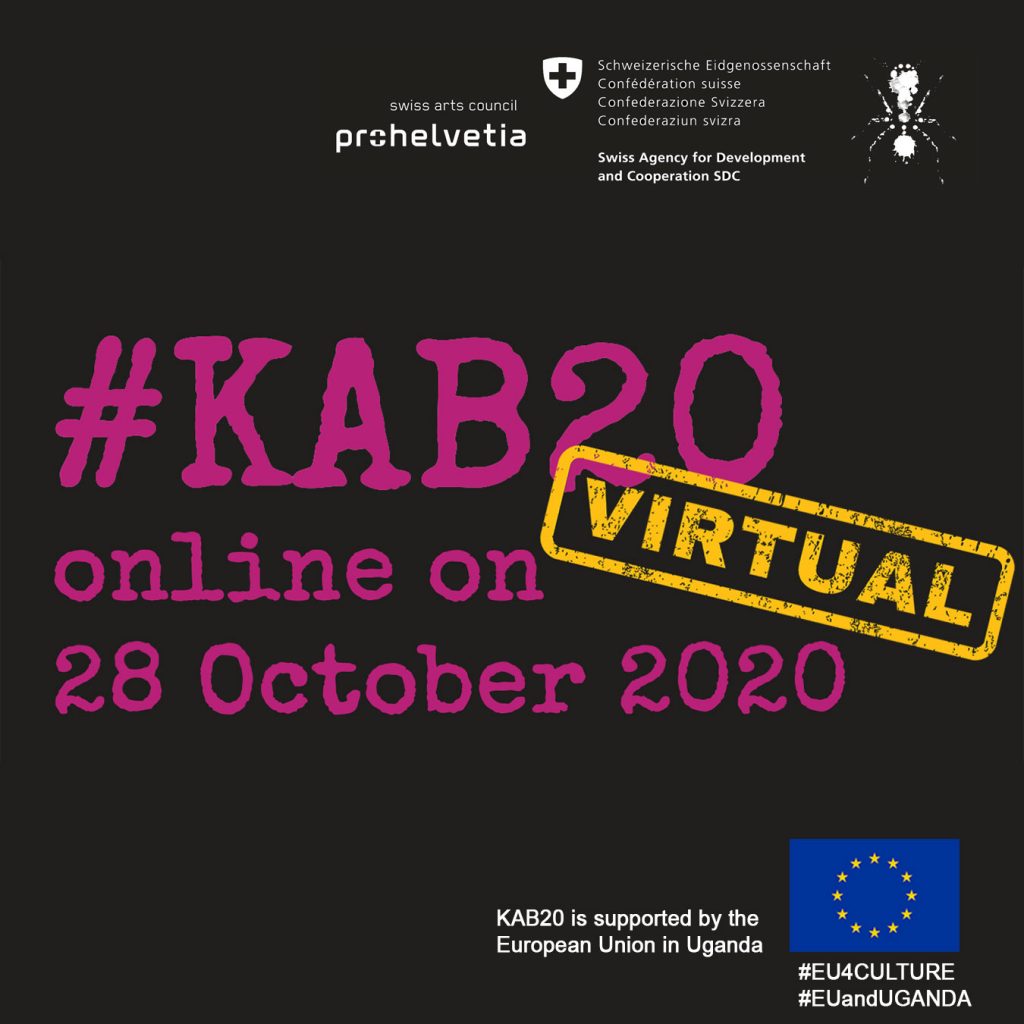 The theme of the Kampala Art Biennale 2020 is more than ever accurate. After what the world has been through, the time has come for all of us to show resilience and resistance.
New challenges provide new opportunities
The biennale, whose philosophy is the sharing of knowledge, is confronted with a new challenge. Due to the prevailing Covid- 19 pandemic and sanitary conditions, one cannot envision such an event as if nothing had happened. We are all forced out of our comfort zone and summoned to come up with new ideas, new ways of presenting and representing. We are living through a time of re-thinking what we might have taken for granted and build our personal and professional routines around it – the (temporary) changes around mobility and physical community perhaps being two of the factors that affect us all the most. Instead of looking at what we have lost in this moment, we must remain rooted in a constant flow of re-inventing ourself and how we relate to the world around us.
For this is reason, KAB20 will present this year's edition entirely online.
Check the online programme for dates and launch of the virtual exhibition
Re-writting scripts
But going online does not simply mean posting pictures of whatever has been done. We are writing new scripts and tell new stories. We took the chance to have a unique process of making things happen. The online studios are mines for reflection and experimentation. We will show to the world the other side of the mirror. Not only the glittering and fancy atmosphere of an international event but to enter the kitchen and show the process.
A unique virtual experience
KAB20 has teamed up with web-developers, creative thinkers, 3D-experts, gamification experts and digital artists to create a whole new way of experiencing a Biennale in a virtual space. Through innovative and interactive technologies, some of the main components of Biennales as we have known them will remain relevant and practical. Chatrooms and webinars will allow for networking among our audience, for interaction with the artists and their work and, last but not least, will bring an even more diverse and international audience together. A combination of visual, 3D, audio, video and text-based material will make a visit to KAB20 a multi-sensory experience.
Unlike Biennales, as we have known them, the this year's KAB will remain accessible beyond the original exhibition dates and will eventually turn into an archive and act as an example and vanguard of how to remain relevant when our conventional ways of operating are challenged.