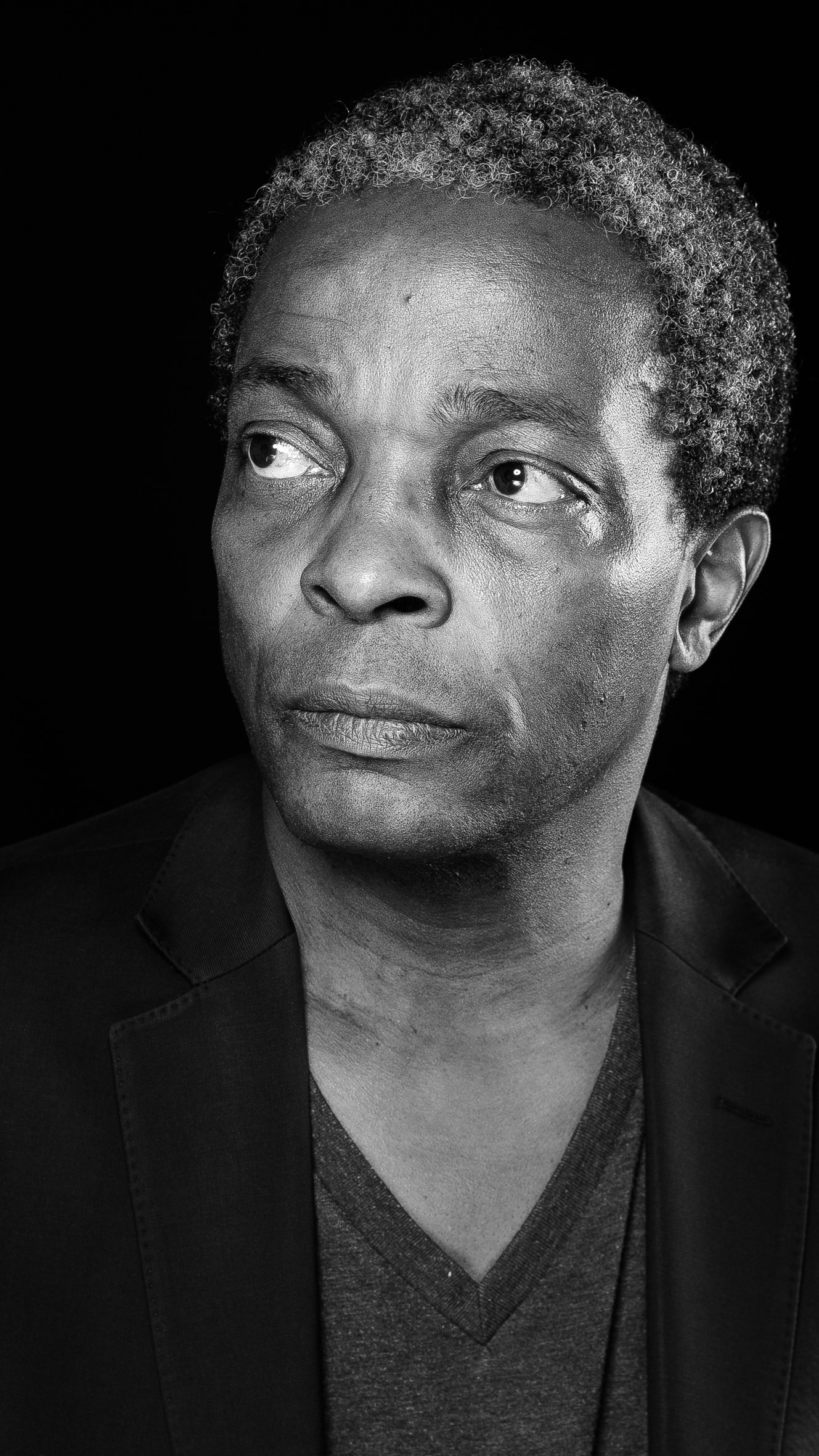 Simon Njami is a Cameroonian, Lausanne-born, Paris-based independent curator, author, lecturer, and art critic. (image copyright Zacharie Ngnogue)
Born in 1962 in Lausanne, Njami is a writer and an independent curator, lecturer, art critic and essayist.
Co-founder of Revue Noire, the first journal of contemporary African and extra-occidental art, Njami has published novels and biographies about James Baldwin and Léopold Sédar Senghor.
He is the Artistic Director of many Biennales and conceived several international exhibitions. Well known for the exhibition "Africa Remix" presented at the beginning of our century in Düsseldorf (Museum Kunst Palast), London (Hayward Gallery), Paris (Centre Pompidou), Tokyo (Mori Museum), Stockholm (Moderna Museet) and Johannesburg (Johannesburg Art Gallery), from 2004 to 2007, he also co-curated the first African Pavilion at the 52nd Venice Biennale.
Among many art shows, he curated the exhibition "The Divine Comedy – Heaven, Hell, Purgatory by Contemporary African Artists" shown at MMK (Museum für Moderne Kunst, Frankfurt am Main) in 2014, The SCAD Museum of Art and at Smithsonian Institution, Washington, in 2015. He curated "Afriques Capitales" in La Villette (Paris) and Gare Saint-Sauveur (Lille), in France, in 2017.
Invited to be part of numerous art and photography juries, such as the World Press Photo Contest, the Hasselblad Award, Njami is the Art Adviser of the Sindika Dokolo Foundation (Luanda) and the Artistic Director of the Donwahi Foundation (Abidjan) and member of scientific boards of numerous museums.
Simon Njami was the Artistic Director of the 13th edition of the Dakar Biennale in 2018 and the Librettist of the past edition of Kampala Art Biennale.
Kampala Biennale challenges to make people understand how Visual Arts are useful to change our societies and change our minds. Us, artists, art organizers, art writers who have been luckily introduced to this domain, who aren't afraid to visit a show because we aren't afraid that there will be many things that we won't understand, we have discovered many ways to become free, and become active citizens in our communities. A Biennale, especially in Uganda, can't be just a showroom of paintings, photographs, performances, video or sculptures, before closing doors. We believe it has the mission to change people's life like it changed our lives. Art opens our minds; we can learn other ways of resistance, in our own neighborhood as well as in an Ecuadorian ghetto or in the Parisian bourgeoisie.