Lilian Mary Nabulime is a Ugandan born sculptor and senior lecturer of Fine Art. She is lecturing at College of Engineering, Design, Art and Technology (CEDAT) and has published and exhibited her works in various exhibitions both national and international.
Fanya Kazi is a Swahili expression to mean "work". The sculptures in this studio are both in 2 and 3 dimensional models, produced through wood carving, welding, fabrication, construction, painting and making. The intensity of that work has not only borne the product but also inspired the name of the studio: "Fanya Kazi".
The theme that guided the artists was Art as a Social Practice. Working on their sculptures under the cloud of Covid-19, the artists have become cognizant of the issues that affect them. As they held their tools, the artists realised, more than ever, that problems are non-selective, affecting men and women, regardless of gender. While women usually share their problems with others as seen in Lilian Mary Nabulime's sculptures titled: Reflective, the patriarchal constructs induce men to suffer secretly, suppressing or tucking their emotional and mental problems into self-denial as noted with Joshua Victor Semaganda's sculptures titled: Masculinity and Fragility of Men.
Keeping one's self busy or at work is a potent way of avoiding depression, stress and anxiety. The sculptures produced express those thoughts in direct or insignificant ways. Through work, we are able to have a honest reflection on the issues that affect us, purge ourselves, and negotiate new paths. The Covid-19 effects presented by Olivia Nantongo in her 'relief' sculptural mural titled: Pregnant in This Pandemic, partly attests to this.
APPRENTICES IN NABULIME'S STUDIO
The following young artists have been selected and are participating as apprentice in Lilian Mary Nabulime's studio. At the moment they are interacting online through Zoom and Whatsapp.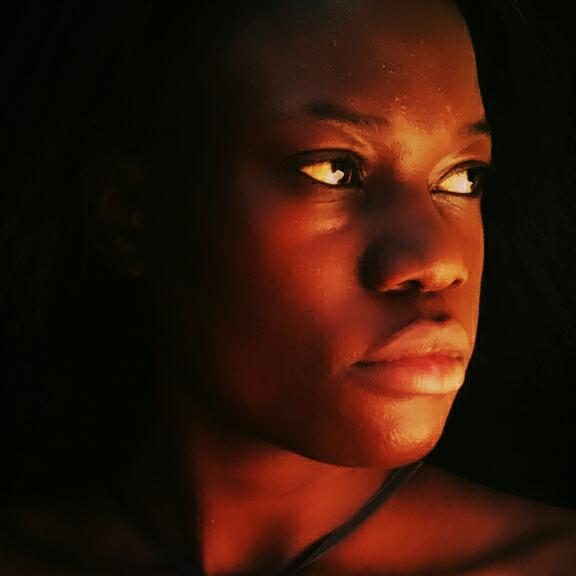 Nantongo Oliva Mary is a Kampala based visual artist, who explores various media and materials.
NANTONGO OLIVIA MARY (Uganda)
Nantongo J.Olivia Mary, (25) is a Kampala based visual artist. She paints using acrylic, oil and pastels in her work. Her art works are based on the use of found objects like fabric, weaving mats, buttons, plywood among others. She collect different media and items to create a paintings. Subjects include African portraits and murals. Olivia has a bachelor degree in Industrial and Fine Art from Makerere University. She also practices jewelry, fashion, body art and she sings as a hobby. She participated in various art workshops and a few exhibitions, currently she shows her work at Afriart Gallery, on 7th Street Kampala.
"I love focusing on women as my inspiration for painting. I paint their full figure and also do portraiture. Women are life bearers, strong and independent, they are educators and caretakers. 'A woman of love. She's a gift from above, a strength to this nation and God's manifestation.'"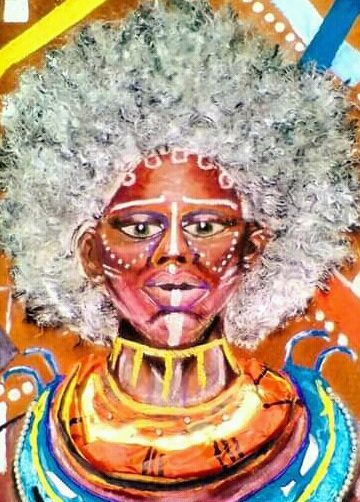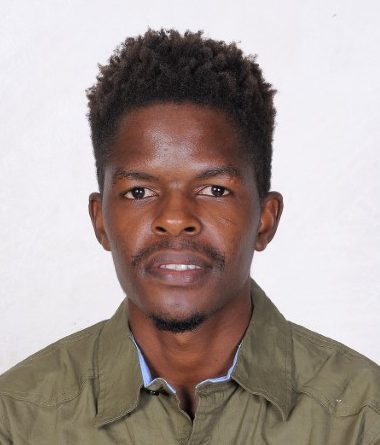 Joshua Victor Semaganda is a documentary photographer / sculptor based in Kampala
JOSHUA VICTOR SEMAGANDA (Uganda)
Joshua Victor Semaganda (1997 -) is a documentary photographer / sculptor based in Kampala – Uganda. He learnt these two artforms while studying at MTSIFA (Margret Trowel School of Industrial and Finearts) at Makerere University, where his is currently in his final year.
He rediscovered his love for photography while in his second year and it is where his interests in story telling through imagery developed.
His work focuses on the daily life of the people around him. In addition, his art is based on storytelling. He also employs the technique of storytelling through sculpture where he intends to communicate social issues through this form of art too. He is passionate about art and has a great desire to learn from his peers.