Lavar Munroe. The Artist-Trickster is an interdisciplinary artist whose work encompasses painting, drawing, sculpture, installation art, and a hybrid medium that straddle the line between sculpture and painting.
The Devil's Sanctuary
The Devil's Sanctuary examines and critiques the church, both historically and now. A place of refuge, worship and safety, the church has existed for centuries as the most sacred religious building and a place overseen by the holy of holies. From the time of the ancient Corinthian Church (6500 BC) there were myriad problems such as claims of spiritual superiority over one another, suing one another in public courts, abusing the communal meal, and sexual misbehavior happening in the church.
I grew up in the Baptist Church in the Bahamas with Threats of death and of living in eternal hell if biblical rules were not followed. The threats were followed by being reminded that all sins are equal and only those free of sin would enter the kingdom of Heaven. This juxtaposition of ideas has always lingered in my mindscape, even when priests deacons and clergy are being charged everyday with theft, rape, child molestation and the list goes on. Devil's Sanctuary opens up a church to an audience to be examined. – Lavar Munroe
APPRENTICES IN MUNROE'S STUDIO
The following young artists have been selected and are participating as apprentice in Lavar Munroe's studio. At the moment they are interacting online through Zoom and Whatsapp.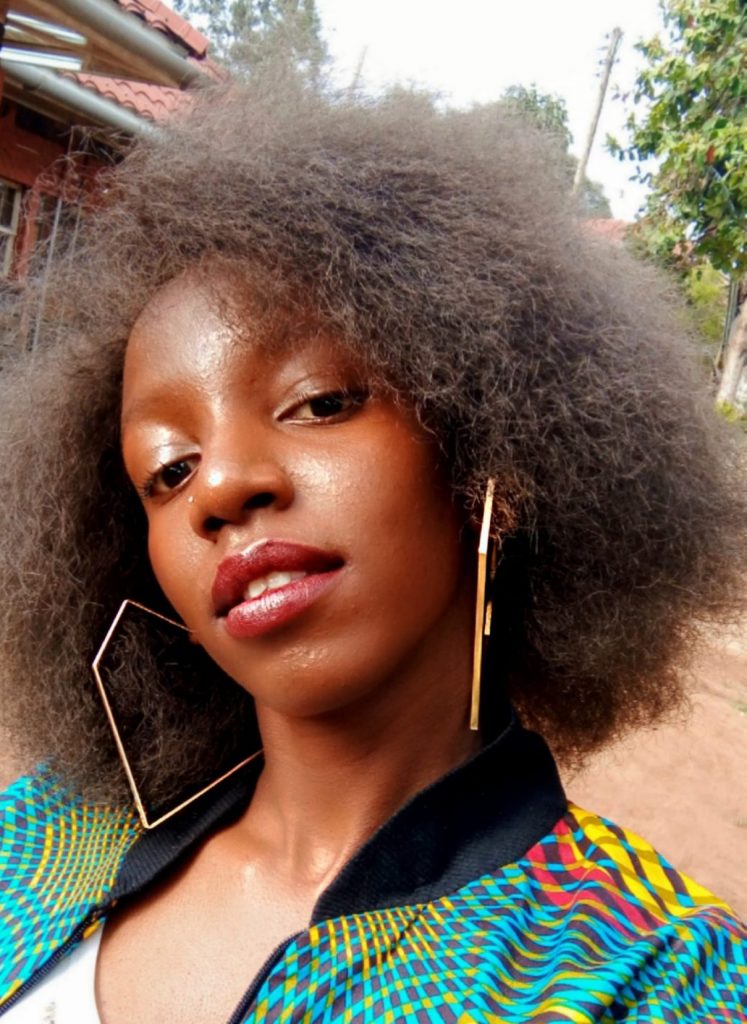 WAKIANDA VIRGINIA (Kenya)
Wakianda is a freelance visual artist and a fashion designer. She has gone out of her way to merge both distinctive fields to create mind blowing pieces. Born and raised in Nairobi, Wakianda has become conversant with the day to day urban lifestyle. Pursuing her degree in B.A. in Fashion Design and Marketing at Kenyatta University, has enabled her to acquire the required skills in creating and designing. Moreover, Wakianda was part of the Art Collective Ziwa Zambarau and gradually became an independent artist. She has used various mediums to create artworks: acrylics, graphite, mixed media, sculptor and art photography. She has also worked with fabrics as a mixed media and created profound art pieces.
Wakianda has participated in the Kenya Art Fair 2017, with her art collective Ziwa Zambarau. She has as well taken part in the Kenya Fashion Awards Next Gen Weekend 2018 in showcasing her creative wear. Wakianda will be holding a solo exhibiting at the Goethe Institute KE for the Sasa Nairobi Series in November 2020.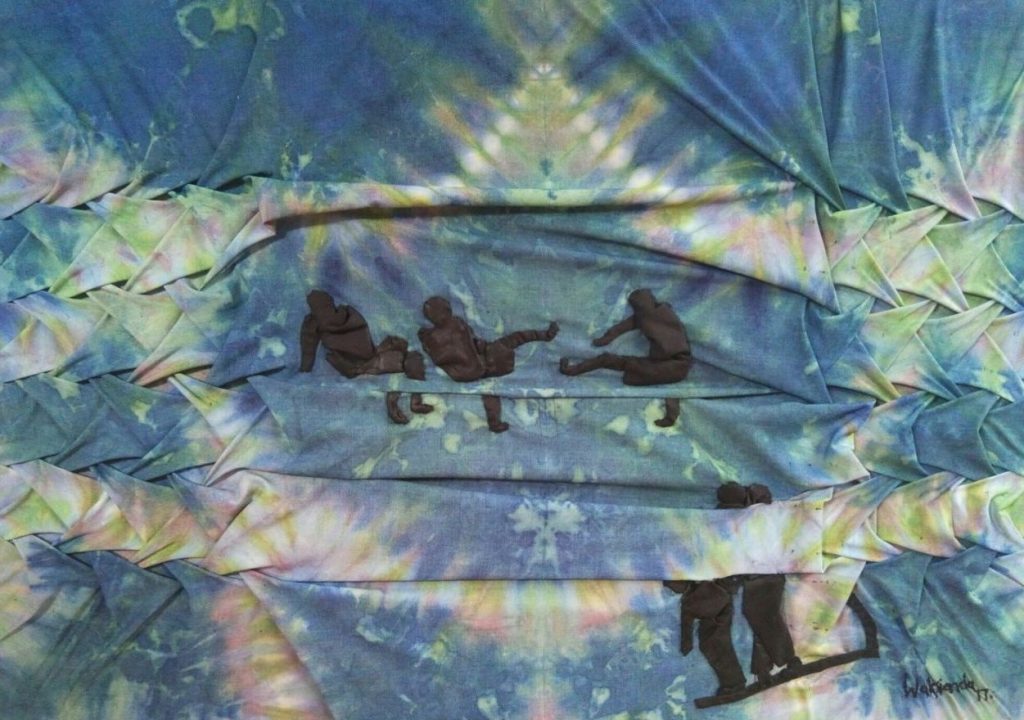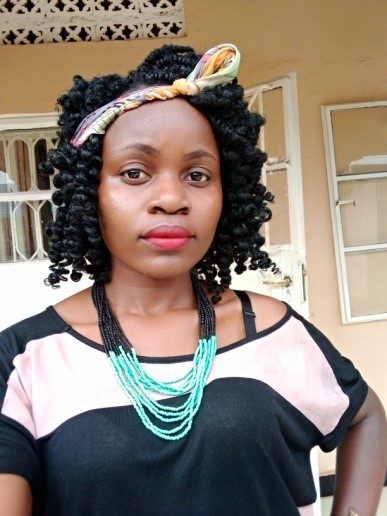 Katesi Jacqueline Kalange is a multi media artist from Uganda, specialising in sculpture and painting.
KATESI JACQUELINE KALANGE (Uganda)
Katesi Jacqueline Kalange is a multi media artist from Uganda, specialising in sculpture and painting. She is currently pursuing a masters degree in Art and Industrial design at Kyambogo University.
Her work focusses on installation woven sculpture, and painting where Jaqueline expresses herself using available natural, mixed with recyclable materials within the environment such as polythene bags, rattan canes, fabrics, and metal for sculpture and acrylics supplemented with soil for paintings.
"As an artist, am inspired by nature because I feel nature is still holding onto the values we are losing as human beings currently, for example love, genuinity, unity, peace, coexistence, to mention but a few."
Therefore through her multimedia art, she intents to speak to the community and remind them of indigenous values that we once had and assisted us to co-exist in harmony as well as conducively.