Laurence Bonvin is a Swiss-born documentary photographer and film maker based in Berlin and Geneva. Her work focuses on the transformation of landscape around large urban centres and other suburban phenomenon.
My idea is to create a collective video installation made from singular sequences on the question of knowledge, repetition and gestures.
"I intend to lead, share and learn on the process of writing, shooting, editing and presenting videos with a small group of students (about 5-7 max).
We will take Makerere University as a starting point to further explore the streets, relevant buildings and workshops of Kampala. Symbolically opening the University to the city, bringing the city and other types of knowledge into the University."
Laurence Bonvin
Apprentices in Bonvin's Studio
The following young artists have been selected and will be participating as apprentice in Laurance Bonvin's studio. When international travel allows after the peak of the covid-19 pandemic, they will meet and work on their collective art piece in August 2020 and exhibit during KAB20. At the moment they are interacting online through Zoom and Whatsapp.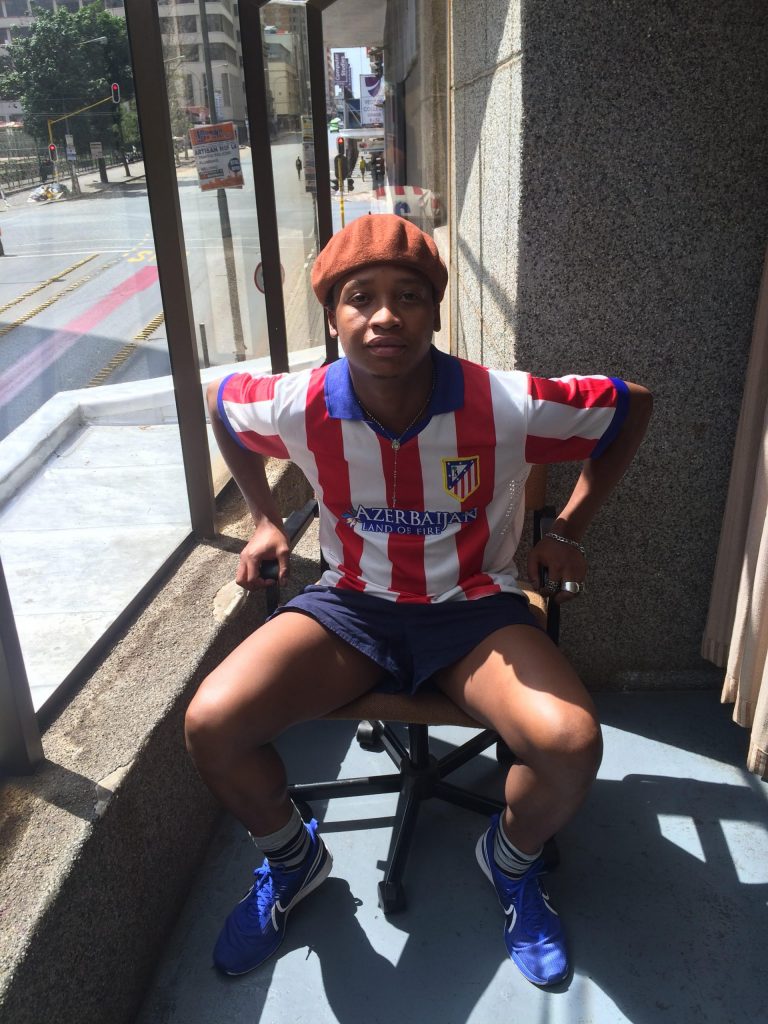 Babili Maseko is a director, cinematographer and photographer from Johannesburg, South Africa.
BABILI MASEKO (South Africa)
Babili Maseko is a director, cinematographer and photographer from Johannesburg, South Africa.
He has a diploma in Film and Television Techniques. He works for a production studio called The BlackMagician where he creates visual still images, gives direction to actors and crew in order to bring a story to life visually. He also worked as a freelance photojournalist, visual storyteller, editor and reporter for The Star Newspaper.
In 2014 he shot and produced an indie feature film titled "Killjoy" which has over 20 000 views on YouTube. He wrote and directed the award winning short film "You Really Outdid Yourself" (2016). In 2017 he was the writer, director and cinematographer on a short film titled "Deleterious" which stars the legendary Luthuli Dlamini.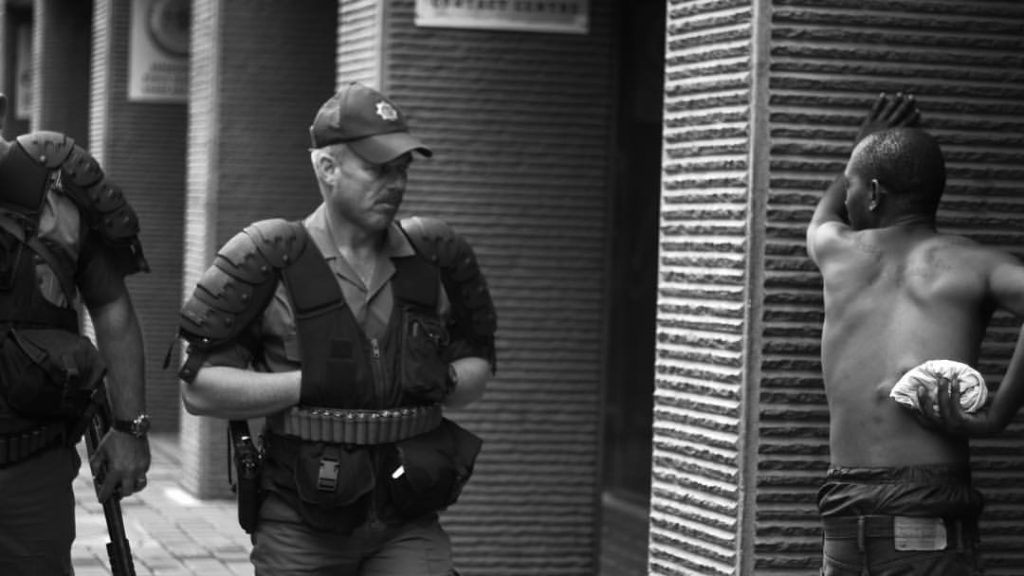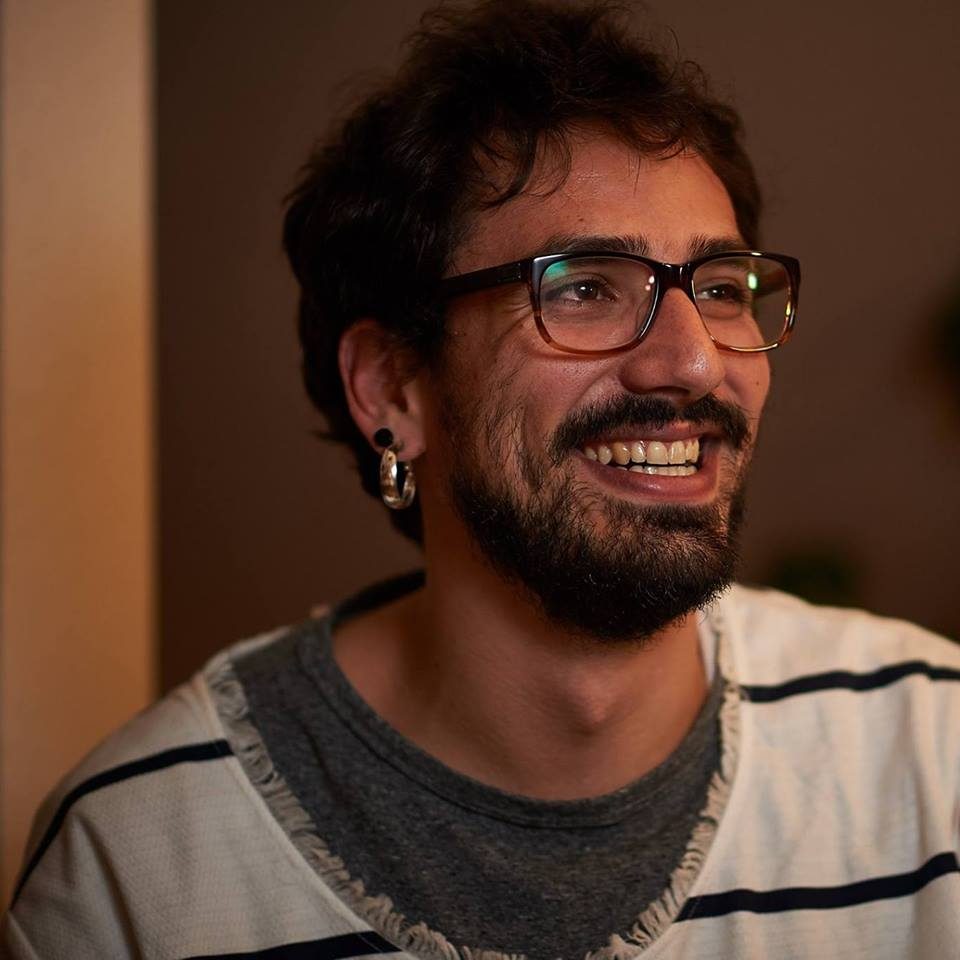 Jorge Bascuñan is a Brazilian freelance artists, teacher and director currently based in Berlin.
JORGE BASCUNAN RIVERA NETO (Brazil/Germany))
Jorge Bascuñan (30) is a Brazilian Freelance Artist, Teacher, and Director, currently based in Berlin. He completed his bachelor's degree in Physical Education, and he is certificated in Cinematography and Actor's Direction both at his hometown, São Paulo.
Since 2012 he is co-director of the 'Baillistas Collective' of Photography and Multi-art. In 2016 he moved to Germany where he concluded the master's program in contemporary dance education (MA CoDE, HfMDK, Germany).
His independent work is based on questioning the meanings of socially constructed bodies, identity, and sexuality. With a provocative irony he intends to re-signify symbolic aspects of contemporary corporality. Bascuñan reveals his multidisciplinary experiments, mixing photography, video, drawing, sounds, and text with research on movement, contextualizing it in the realm of art and politics.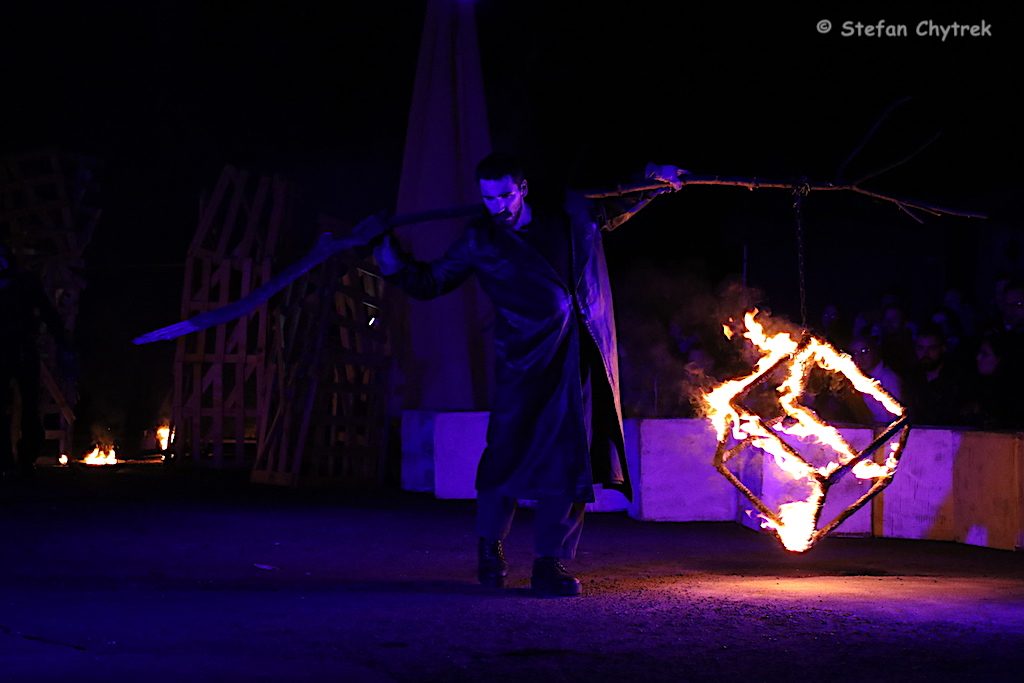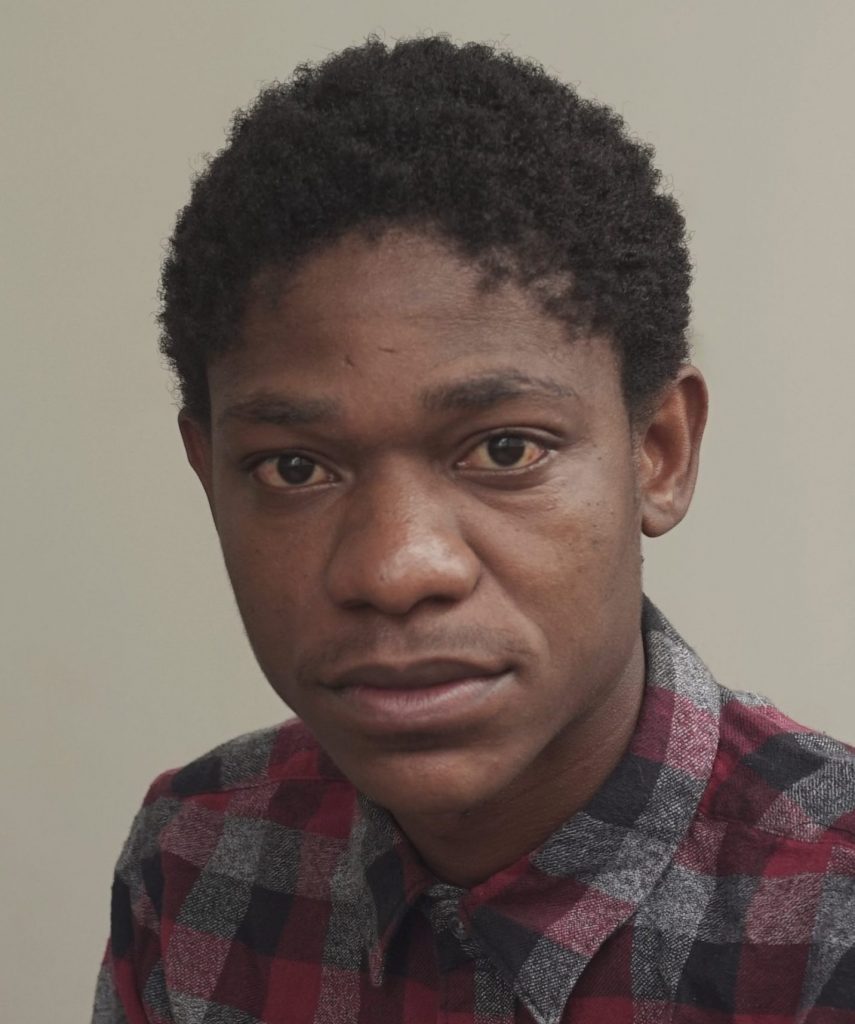 Lesole Tauatswala is a multidisciplinary artist working in video and photography
LESOLE TAUATSWALA (South Africa)
Lesole Tauatswala is a multidisciplinary artist working in video and photography. His work focuses on collective and personal memory premised on the colonial and post colonial discourses of culture and tradition. He is also interested in the archive, specifically its relationship to Black identity. He is curently undertaking a BA(Hons) in Film and Television at the Universtity of Witwatersrand.
Lesole Tauatswala, Wrapped in Ideology Series - Ideologue 11 & 21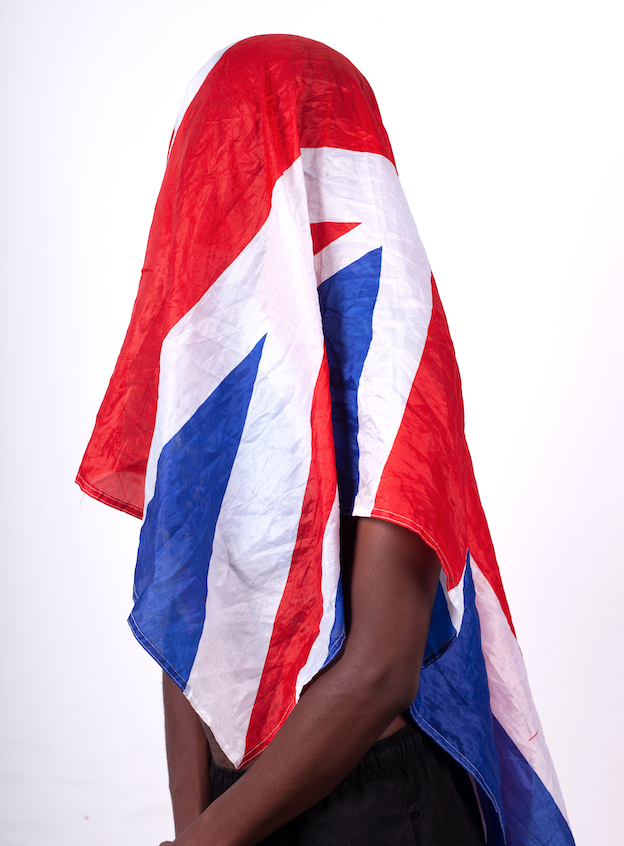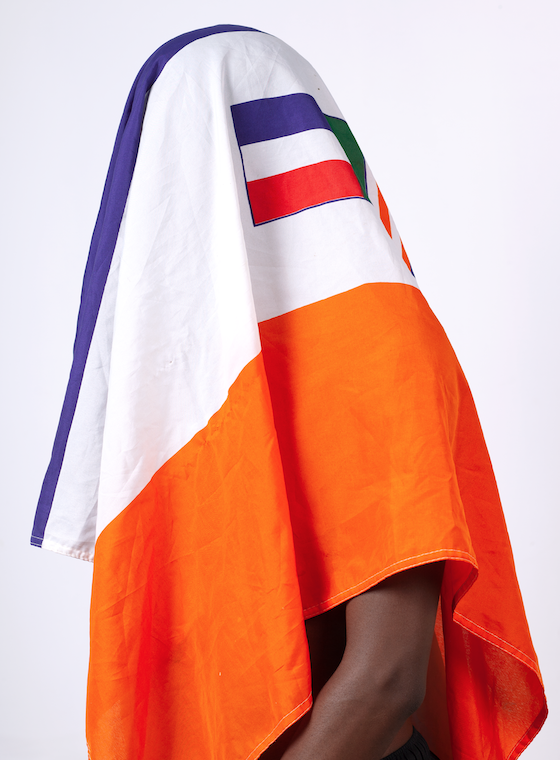 ANDREW MUNUWA (Tanzania)
Andrew Munuwa is a self-taught visual artist from Dar es salaam, Tanzania. Practicing photography, digital illustrations, and filming, Within his practices, Munuwa takes a focus on the daily African urban life in relation to spaces and contemporary culture.
His works seek to narrate the misrepresented people, celebrating their culture and community by sharing visual moments about traditions, emotions, architecture, and history of public spaces all creating a well-rounded narration about the unique tastes and experiences of African metropolitan life, Munuwa says he is inspired by the distinct beautiful moments of everyday life in urban spaces from the colors, patterns, public rituals to people's identities. He is currently working as a freelance photographer and filmmaker.
As an artist, Munuwa's works have been featured in different Art events in and outside Tanzania such as Ultralight Beam (an exhibition at the Zanzibar visual art festival) 2019, British council #ColabNowNow2018 (Maputo, Mozambique), Afri-Cans Street Art Festival (2018 Kampala, Uganda), 'Future Focus' A photography exhibition by Pichastock (2018 Kenya, Ghana, and South Africa) . One word for Africa Exhibition by Pichastock (2017 Kenya, South Africa) and Mtaani Maskani (2018. Dar es Salaam, Tanzania) which seeks to celebrate and commemorate the contemporary urban culture in Dar es salaam through photography and poetry performance.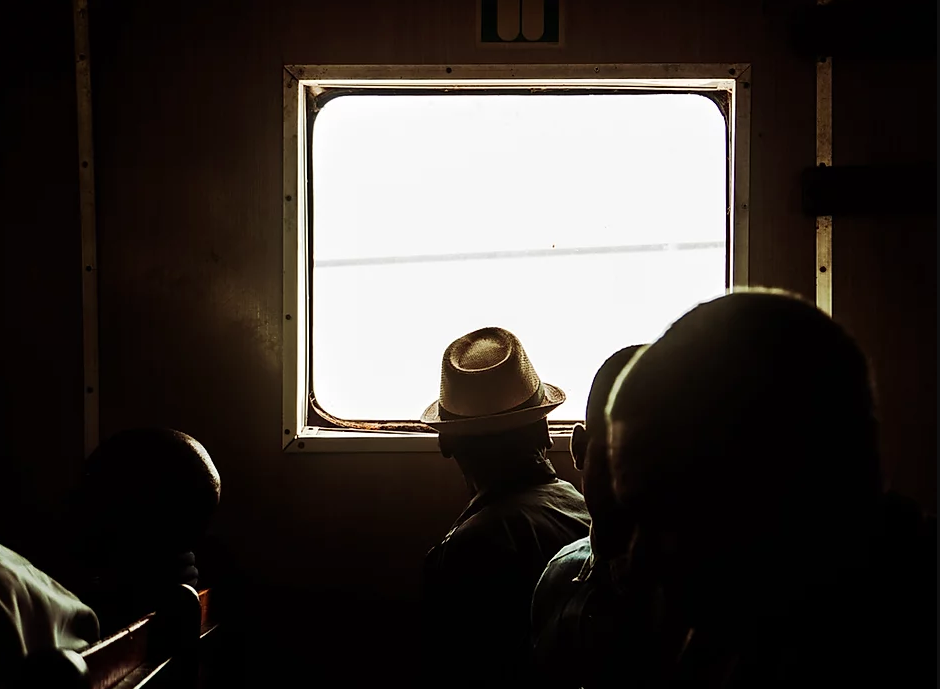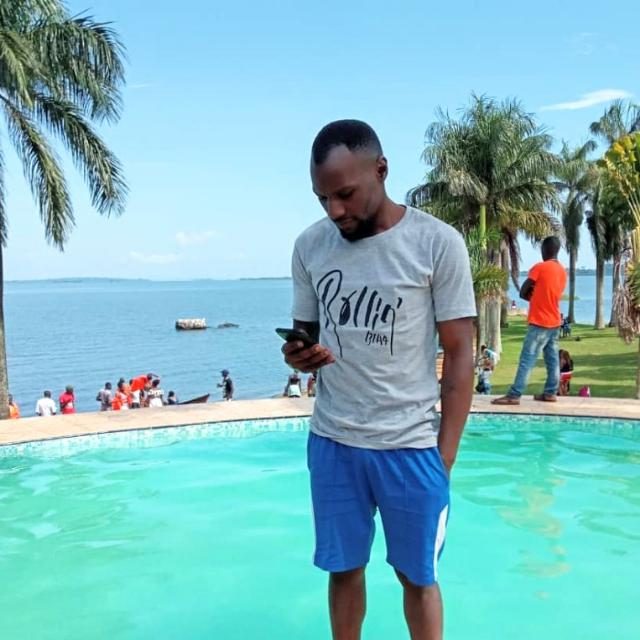 Kizza Moses is a video editor and cinematographer from Uganda
KIZZA MOSES aka 'Director Teflon' (Uganda)
Kizza Moses is a video editor and cinematographer from Uganda. He describes himself as a result-driven, quality-conscious professional. He has over 10 years of hands-on experience in filming, video editing, operating a diverse range of cameras with creative framing techniques, and also in operating studio equipment such as lights, sound, cranes and mobile mountings.
He is Creative Director and founder of Teflon Films, a boutique visual production house which strives to produce narrative commercials, films, videos and documentaries. He is also the lead editor and cinematographer at Dragonfly Media. He worked with Bayimba Cultural Foundation, DOADOA and produced videos for KLAART.