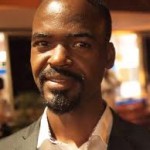 KAB Director  & Coordinator
Daudi Karungi
Since he arrived on the Ugandan art scene in 2001, Daudi has become one of Kampala's premier artists and art promoters. He is the owner and curator of Afriart Gallery, one of the leading galleries in Kampala. He is also an conceptual artist, who's works are collected widely by art aficionados across the world and are displayed in embassies, companies and five-star hotels around Kampala.  Daudi has been at the forefront of a new movement to promote Ugandan art inside and outside the country. He co-founded START, a journal of arts and culture that is the first ever publication of its kind in Uganda. He is a founding member of the Kampala Arts Trust,  a successful business man and initiator of the first Kampala Art Biennale. He is in charge of coordinating the Biennale, the partnership building with local operators and national public institutions and developing local funding and participating to communication strategy.
---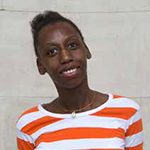 Artistic Director / Curator
Élise Atangana
Élise Atangana(France / Cameroon) is in charge of developing and coordinating the artistic direction program, the curatorial project and participating in communication and funding strategy. Based in Paris, she envisions art as individual and collective practice. She was in residence at Delfina Foundation in London in the context of their research project on 'Public Domain'. This allowed her to further expand her research on the links between physical and virtual mobilities (movement, representation), and consider their relation with contemporary art practice. Together with Abdelkader Damani and Smooth Ugochuckwu Nzewi, Elise Atangana was co-curator of Producing the Common, at the 11th Dakar Biennale in 2014. She has also worked for the Lumumbashi Biennale – Rencontres Picha 2012/2013. Between 2004 and 2009, she worked with Simon Njami on several exhibition projects, including Check List Luanda Pop at the 52nd Venice Biennale in 2007.
---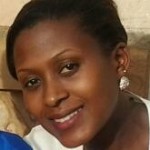 Administration & Logistics
Elizabeth Mbabazi
Through her work as an artist, fashion designer and gallery manager, Liz has gained extensive experience in the field of art management. Her organisational, logistic and administrative skills will greatly benefit the team. In relation to the importance of having a Biennale she quotes: "Progressive art can assist people to learn not only about objective forces at work in the society in which they live, but also about the intensity social character of their interior lives. Ultimately, it can propel people towards social emancipation"- A.Y. Davis. Kampala Art Biennale- bring it on! Elizabeth will be in charge of administration and coordinating logistics of artistic productions in Kampala in relation with local partners.
---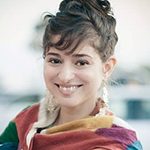 Producer and Media
Lucie Touya
Lucie Touya is the co-founder of l'Agence à Paris, which is conceived as an innovative answer to the mutation of cultural economies. Its clients are artists and creators from every field of Art from all countries, as well as private and public organizations that act for Art and Culture. We work closely with artists, providing artistic, strategic, political or administrative support, as well as looking for additional funding for their projects.
Lucie Touya was in charge of Visual Arts at Institut français, in Paris, working on the production of many major exhibitions, as the French Pavilion at the Venice Biennale or the Encounters of Bamako, the African Biennale of Photography in Mali. She worked at Centre Pompidou in 2005 for the exhibition Africa Remix, curated by Simon Njami. She has published an essay about Mami Wata, the African mermaid, a myth used by Congolese painters from the Independence to today.
---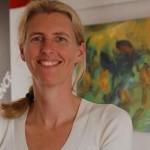 Art Education and Communication and website
Jantien Zuurbier
Jantien is the founder of @The HUB Kampala, a creative collaborative work space. After completing her MSc in Management of Agricultural Knowledge and Social Change and working in the field of development for several years in Asia and Africa, she settled in Uganda. Always on the look for new challenges she started to focus on webdesign and web development and soon found a niece market in Uganda's dynamic art industry, contributing to and collaborating with projects as Startjournal.org and the Bayimba Cultural Festival. She now works at as Art Education Coordinator at Afriart gallery and is board member of Kampala Arts Trust. Her motto is: "Do what you love doing" and she believes the Biennale will help more Ugandans to appreciate art.
---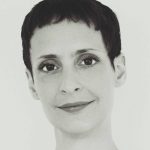 Talks and  Symposiums
Fiona Siegenthaler
Fiona Siegenthaler is Senior Lecturer at the Institute of Social Anthropology, University of Basel, Switzerland (since spring term 2012). She teaches a wide range of courses in African art history, visual studies, performance studies, cultural studies and visual anthropology. With a background in art history (MA in 2005) and social anthropology (PhD in 2012) her interest lies in the intersection of social sciences and the humanities, and contemporary visual and performative arts in particular. She has work experience in academia as well as in art galleries, art education, art criticism, and curatorial practice.
 She is in Uganda for her post-doctoral research and will coordinate the talks and symposiums during the Kampala Art Biennale.
---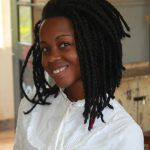 Curatorial assistant
Martha Kanzunga
Martha Kazungu is a young Ugandan curator and writer currently living and working in Kampala. Martha did her internship at the Makerere Art Gallery/Institute of Heritage Conservation and Restoration (IHCR) where she is being guided and mentored in fields of research, writing and curating. As such she writes for the gallery website, as well as helps with the gallery collection and exhibition setup. During her first internship at IHCR, Martha volunteered in the Kampala Art Biennale 2014 and participated in AtWork. This year she participates in the Asiko artschool programme. For this Biennale she will be participating in curatorial researches and coordinating local partnership building, following artists' projects and publishing contributions.
---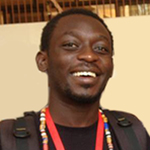 Technical Manager and Documentation
Eric Mukalazi
Eric began his career as a painter and photographer and in 2008 exhibited in a group show at AKA Gallery Kampala. In the same year his photographic work was shown at the Serena Hotel in Kigali, Rwanda where he worked as a photojournalist for The New Times newspaper. In 2009 Eric moved into film-making and video art. He realized that a painting or a photo is essentially motion captured still. It was from here that he started working as a motion digital artist. Since then he per sued endless challenges from creating his own video art projects to screenings at festivals on international platforms.
---
Venue & Volunteer Coordinator
Adrian Migadde
Adrian is a Ugandan by birth, born on 23rd march 1990. He a painter and artist by profession with a degree in industrial fine art from Uganda Christian University Mukono. Practicing art and living in Kampala. During the Biennale, Adrian is responsible for arrangements and set up at the various locations as well as coordinating the volunteers.
---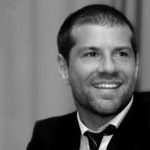 Graphic Designer
Igor Devernay
Igor Devernay created Graphica in 2001, after graduating with a Master of global design at the ESDI Paris in 1997 and a MBA at University Paris 1 – Panthéon Sorbonne.  Areas of expertise range from visual identity, publishing, scenography, and museography.
Cultural projects include managing live performance and major events for the Pompidou Center, the Grand Palais, le Centre des Musées nationaux , la Cité de l'architecture et du Patrimoine, Palais de Chaillot, the french Maritime Museum, the Museum of Toulouse.
---
Volunteers:
Ekwang Olwol Peter, Drazu Rita Masendi, Kalende Rebecca, Bagabo Deborah, Wasswa Lawrence, Nansubuga Shakirah, Opondo Leonard, Nakamya Lydiah, Nanteza Moreen, Bogere Gilbert, Kiiza Ezra, Rebecca Nampewo, Iteka Christa Aniella, Patrick Bongelembe, Namiyonga Priscilla Charity